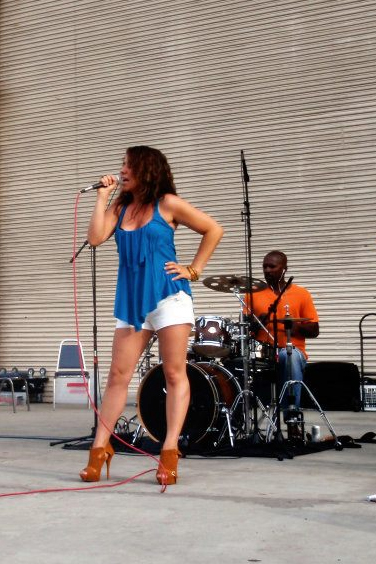 Audrey Callahan
Founder | Co-Owner
I originally founded the Ultimate Entertainer Workshop because I wanted a place where I could improve my stage presence and practice dancing while singing.
Many times on stage I'd try to incorporate more dancing or bigger movements, but I would find myself out of breath or not looking as natural as I would like to be. The bottom line was I didn't practice doing both movement and singing at the same time enough. I love Dancing and I love Singing, but when I combine the two, the results weren't where I wanted them to be.
Out of curiosity I tried to find a class that incorporated both singing AND dancing so that I could practice doing both. I found that I could join dance classes, but I wouldn't be able to sing during them, at least not full out like it would be in real life (important).
I also thought about singing while jogging or practicing at home, but soon realized that if I am not doing this in front of an audience (even if it is just classmates), then I would not get the "real-world" experience of doing both singing and dancing in front of people.
After extensive searching, I wasn't able to find a single class that incorporated both singing and dancing. A mainstream class like this simply did and still does not exist.
So I went on the hunt…
I reached out to my network of friends and colleagues and ended up connecting with the amazing Jaami Waali-Villalobos. Having been on tour as a dancer with Wiz Khalifa, Miguel and other famous artists, she has real world skills to bring to the table.
Through creative collaboration, the Ultimate Entertainer Workshop has evolved into so much more than just a dance class for singers. It now covers all of the core elements that make up an Ultimate Entertainer. From stage prescense, to mic handling, to working the entirey of the stage, to introducing yourself and much more. I could not be more excited that this workshop is in the world. Not only for myself (yes I attend the classes myself), but for other aspiring career focused singers.
To find out more about our classes visit the workshops page.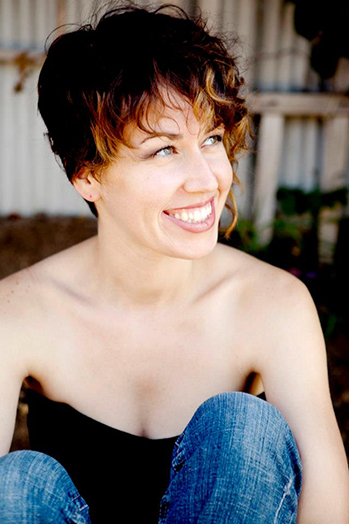 Jaami Waali-Villalobos
Co-Owner | Dance Instructor
Jaami Waali, originally from Washington State, has been dancing for 24 years, beginning with jazz and ballet.
She began studying hip hop at the age of 14, and soon organized a school dance team at her high school. After she graduated, she joined AmeriCorps National Service and founded an after school hip hop dance program for teens, to help address the rising teen crime rate. She then moved to San Diego specifically to dance in the San Diego State University dance program. Wanting to dance more, she began teaching hip hop at local gyms and dance studios throughout San Diego.
In 2002, she founded Kruciaal Element Hip Hop Dance Company where she directs, choreographs, and organizes numerous performances in San Diego and Los Angeles County including events like Monster Bash and Mardi Gras, sponsored by the Gaslamp Association. Jaami has danced with Fusion Force Dance Company, Urban FX Dance Company, and Funkanometry San Diego. She has been represented by Dorothy Day Otis Dance Agency and Bloc Agency.
Jaami has a Bachelor degree in both Fine Arts and Dance from San Diego State University, and her Masters of Arts in Dance from California State University Long Beach. She is also certified in Level I Pilates Mat Training and will undergo Level II in January 2013.
Jaami has performed with vocal artists Anisha Nicole, La Rain, Jason Brown, Tawny Heath, Juice, whose hit song was featured on the soundtrack for the motion picture Stomp the Yard, and Abrina, who has a new song with recording artist Mims. Jaami's TV credits include Fox 5 News, Channel 6 News, KUSI News, NBC News, San Diego "Rock N' Roll Marathon," "Salute to Teachers," "San Diego Living," and "LA Special." Jaami was also a featured dancer at "Kel and Friends Afterschool Summer Jam," "Pandamonium Dance" for DreamWorks' movie Kung Fu Panda, and has judged events such as the Poway High School Air Band Competition, Armageddon Dance Battle, and Art Official Dance Competition.
Read More
Jaami has been teaching for over 15 years; some of her teaching includes:
Coronado School of the Arts, Los Willows Resort, The Neutral Zone and Scriber Lake High School in Washington State through AmeriCorps National Service, Culture Shock Dance Center, University of San Diego, San Diego Dance Center, Boogiezone at Focus Dance Center, Malashock Dance School, Pasadena Dance Festival, Jean Isaac's San Diego Dance Center, Lakeside Farms Elementary, Being Fit Fitness Centers, 4 Women Only Fitness Center, K.Y.D.S Inc., Frog's Club One, Mind Body & Soul Dance Studio, Pure Fitness, Montessori Shir Hashirim Preschool, A Time to Dance Dance Studio, Pacific Arts Dance Studio, Heartlight Aerobics, LA Fitness Center, 24 Hour Fitness Center, Escondido Recreation Department, UTC Ice Town, Lil' Arts, Cheek 2 Cheek, Champion Ballroom, Ballet Center West, Rubio's Dance Studio, Royal Dance Academy, Step by Step Dance Studio, Academy of Performing Arts, Dance Consultant for Actresses, Private Lessons, Weddings, Bat Mitzvahs, Birthday Parties, including Quinceñeras (Modern, Hip Hop, Jazz and Salsa), Versant Venture, Aztec Recreation Center at San Diego State University, San Pasqual Academy, All Star Gymnastics, Camp Get Away, Cathedral Catholic High School, San Diego Tech Center, Mesa Community College, and Southwestern Community College. Her current classes at Southwestern College include Jazz and Hip Hop Dance every Tuesday and Thursday.
Her choreography includes works for Kruciaal Element (KEdance.com), San Diego Civic Dance Association, Candy Inc., X-Force Dance Company, Coronado School of the Arts, Los Willows Resort, Fall and Spring concerts for Mesa and Southwestern Community College, Generation F, and for vocal artists such as Abrina, who opened up for Bow Wow, Paul Wall, and Lil' Rob, La Rain, Jacqueline Grace, Tawny Heath, who opened for Sean Kingston and Baby Bash, and Jason Brown, who performed with Stevie Wonder and John Legend. Aside from dancing, Jaami has over 10 years experience in social services where she has worked with youths from 2-18, adults with both physical and developmental disabilities, and seniors.
Jaami is incredibly grateful for her wonderfully unique family and friends who have always loved and supported her; they have taught her optimism and laughter. Her belief and faith in God has allowed her to stay focused on her purpose in life: "inspire." She hopes to spread her love for God, life, and dance to as many people as she can.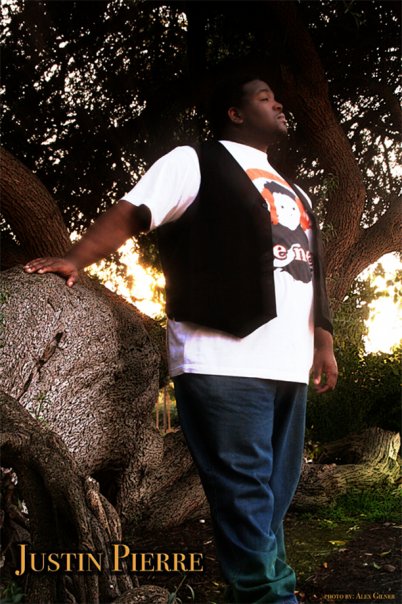 J. Pierre
Vocal Coach

Justin 'J. Pierre' Bennett brings a wealth of knowledge and experience to his students when it comes to vocal technique and performance.
For 15 years, Justin served as the Assistant Choir Director of his local church, including the past 5 years as the San Diego Regional Assistant Choir Director in the 'Church of God in Christ (COGIC) Incorporated.' Justin attended Musicians Institute (Hollywood) to further his musical study, and was later offered a teaching position at Bethesda Christian University (Anaheim, CA).
After his tenure at Bethesda in 2008, Justin started offering private vocal lessons, and for the past 6 years has helped lead his students into great success.
Justin's greatest career achievements as an instructor, include his work with Cheesa, a Season 2 contestant on of the hit NBC show 'The Voice' (Team Cee-Lo), and two former students that currently sing background for International Gospel Recording Artist Brent Jones.
Justin 'J. Pierre" Bennett is excited about his work as a vocal coach, and hopes to inspire the next generation of artist and entertainers.